Bitcoin and cryptocurrencies continue to achieve further gains after Bitcoin breached the $ 6300 level and today's record Sunday, May 12, the level of $ 7400 remains the most important question and what comes next ??
>
In an update to previous topics, articles can be consulted
Digital currencies, and what happens after the rise ??
The upcoming rise of digital currencies
What is happening today in the market, and why is this price stage different from the previous ones, a matter that we referred to in previous reports and recommendations since the beginning of April and February 2019
p>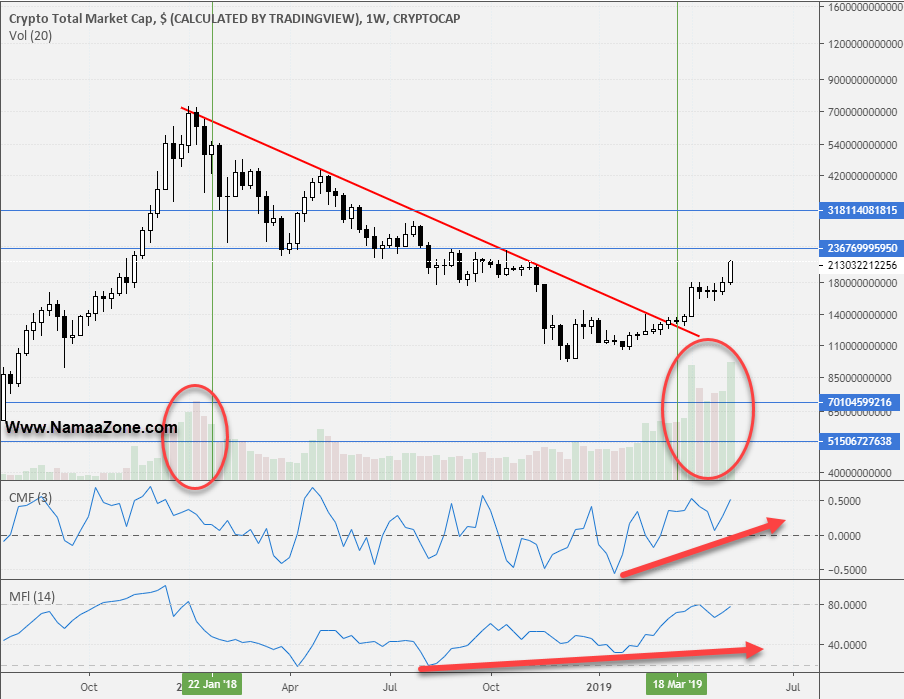 Technically, the path appears clear to every follower, as the general increase in momentum and the high trading volumes strongly suggest that this stage of the upside is different from all that preceded it, and prices remained supported by moving averages With the continued strengthening of positive intersections, as yesterday the intersection of 200 days and 100 days was preceded by the golden cross at the end of April, and these price averages indicate the extent of the public's confidence in the price, and this is the cornerstone. Support and rebound from the 200-week average that remained carrying the whole Bitcoin price flight during the past years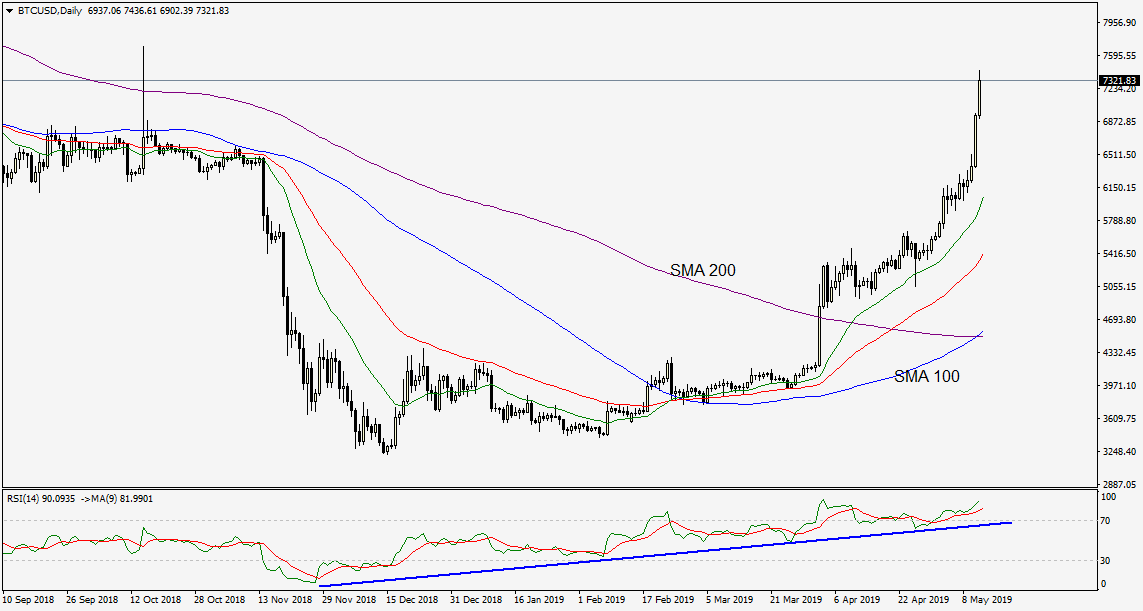 Classically, after Bitcoin's price crossed the $ 7,000 level, which equates to 23% correction from the historical peak, we have the right to use the Fibonacci retracement scale to monitor the rest of the targets that may reach $ 9500, which equates to 38%, and we note from the chart that this balanced momentum of the movement supported by averages and volumes of trading and momentum strongly suggests and may confirm, with God's help, that Bitcoin achieved a historic low in December 2018 at $ 3200, and that the market moved to a new stage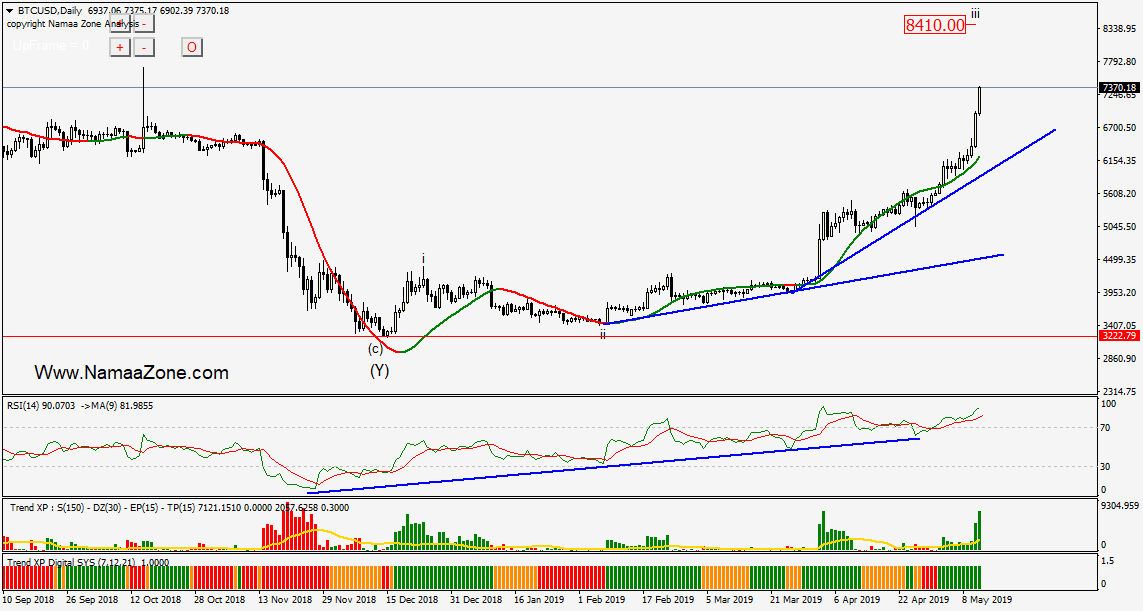 wave, we believe that Bitcoin has made a clear triple decline from its historic peak near 20,000 in December 2017 to the low of 3200 also in December 2018, then we witnessed the beginning of the rally The current formation of the first bullish wave was at 4300 dollars, then it was corrected in a second at the low of 3400 dollars, and now we are heading in the ...